ORPHEUS - Object- Based Audio Experience
ORPHEUS is a European research project dedicated to improving the management of audio content. It will develop, implement and validate a new end-to-end object-based media chain for audio content.
Object-based media is a revolutionary approach for creating and deploying interactive, personalised, scalable and immersive content, by representing it as a set of individual assets together with meta-data describing their relationships and associations. This allows media objects to be assembled in ground-breaking ways to create new user experiences.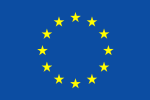 Orpheus started on 1st December 2015 and has a duration of 30 months. It receives funding from the European Commission under the Horizon 2020 programme.