On a very short note, Werner got invited to the 1st MikroForum from reknown microphone manufacturer Schoeps on April 1 (no fool's day joke!), a two days event totally focussing on capturing and processing high quality sound for film, sports, studio and music production, talking about "Future music: Perspectives of object-based production in broadcasting". The presentations, demos and workshops were held both at the Festsaal Karlsburg and the premises of the Schoeps manufatory near by, right in the heart of the beautiful Baroque city of Karlsruhe Durlach. The total capacity of 150 participants of this free event was fully booked shortly after its announcement and although Werner's talk was to close the show on Friday afternoon, still about 100 were present to catch-up on latest and up-coming developments in technology.
Helmut Wittek, Co-CEO at Schoeps and his predecessor Jörg Wuttke lead through a high-level program, touching state-of-the-art professional sound capturing, processing and reproduction from theory and hard technical facts to psychological aspects, such as microphone colors (yes, the green mics, now popular for TV studios, do of course sound most terrible….;) ).
Great music was played in demos and workshops, reproduced in the Schoeps studio in 3D audio. Especially thrilling was, to listen to a 9.0 mix of the famous New Years Concert in Vienna, as produced from ORF for BluRay (but here of course straight from the uncompressed mastering channels.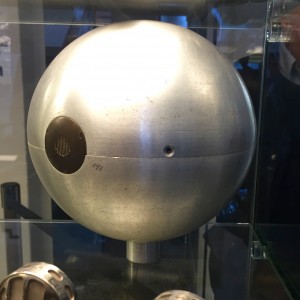 But not less interesting was, to get a glimpse into, how Schoeps develops and manufacturs their utmost high-quality microphones, by having a tour in their factory. It's still – and of course – handmade by a team of about 50 people on location: from design, mechanical engineering, plastics, galvanisation, assembling to packaging… and of course service.
And in one of the class cabinets, presenting milestones from their history, you could even find a own made tape machine and a somehow futuristic "dummy head" all in metal…..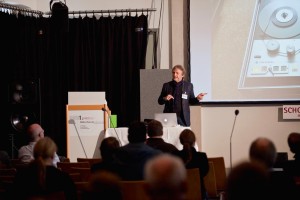 Watch Werner's presentation on YouTube (in German only):
All other presentations of the MikroForum are also available on this YouTube playlist: