EXPERIENCE OUR OBJECT- BASED VISION WITH THE ORPHEUS APP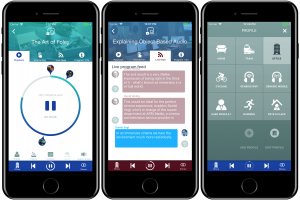 We invite you to install our ORPHEUS App on your iOS device and experience our object-based audio vision yourself. At present the app is only available for iOS (>10.X running on iPhone 6 and beyond).
It is free of charge but for legal reasons you have to enter personal information. We will then provide you with a download link and a code to install the app directly from the App Store.
Please not: This is a non-automated process.