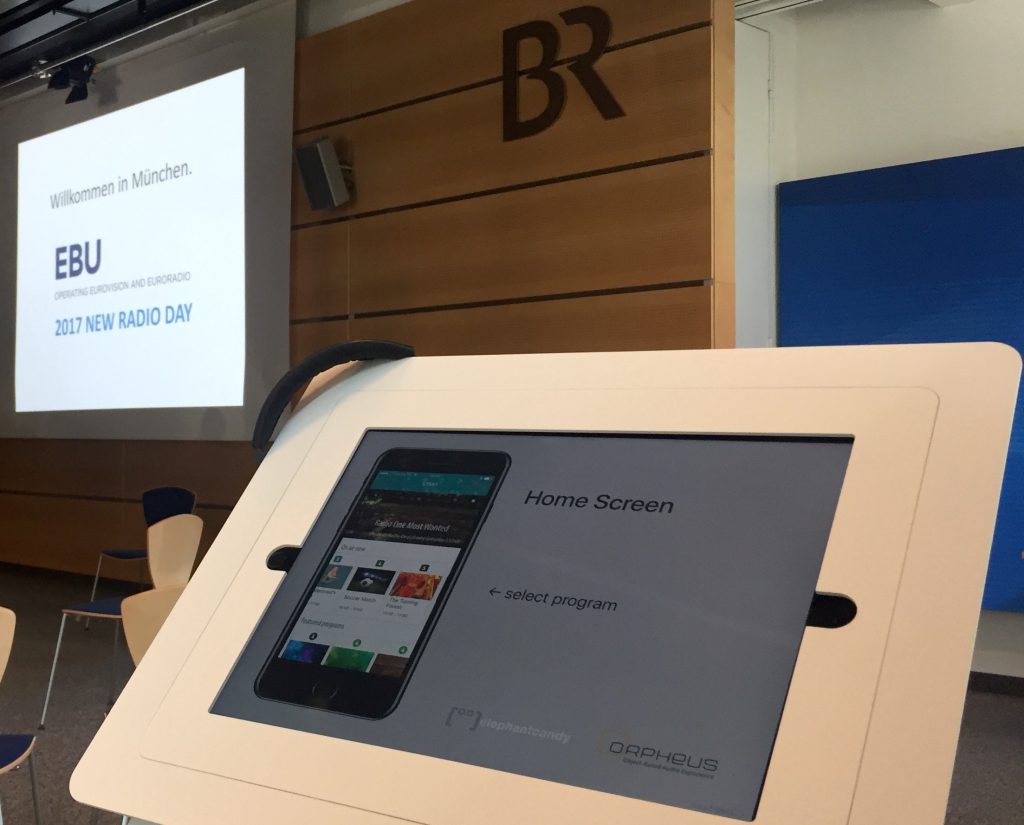 Having received great reception and encouraging feedback at the EBU booth during IBC, we dared to ask EBU Head of Radio, Graham Dixon, to present our app demo at the upcoming EBU New Radio Day at BR in Munich (call it a home match). Graham, along with New Radio Group Chair, JP Coakley from RTÉ,  encouraged us to show up (regretting that the long prepared schedule offered no chance to actually present ORPHEUS during the sessions in a dedicated slot).
Yet, the moderators and sessions hosts politely pointed towards the demo corner in the room, to be visited and experienced during coffee and lunch breaks.
But in addition to show our achievements, it was good and inspiring for us to learn, that many of the presentations and issues discussed centred around the same objectives: personalisation, interactivity, accessibility, and immersion. Tomas Granryd from our associated partner SR (Swedish Radio) showed their models and prototypes to generate 'atomized news' – a concept that we label as 'variable length' or 'variable depth'.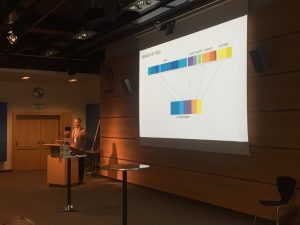 Lars Hedh, also from SR, presented their solutions for Smart Production, that enables reporters and hosts to go on air virtually instantley and everywhere – based upon connected devices in a totally IP infrastructure. Paolo Casagranda from RAI's development department showed their stunning approaches to make radio more individual.
Naturally, getting into details about commonly shared visions, plans –  and the bumpy road form A to B – we've decided to exchange more intensively in the future. One of next steps intended to join up and discuss matters more intensively during EBU's Radio Hack Days in February 2018 in Geneva.